Inspire
These Minimalist Finnish Shacks Have Popped Up On Airbnb
Ready for the curve ball? They're not actually in Finland.
Could we be more in love with these minimalist Finnish-designed shacks that have popped up for rent on Airbnb? We can almost smell the fresh cut timber from here. But are you ready for the curve ball? They aren't actually in Finland at all.
With the catch phrase, "Sleepover in Finland. Wake up in Paris", this community of slick and simplistic Scandinavian shacks has been installed in the centre of the French capital.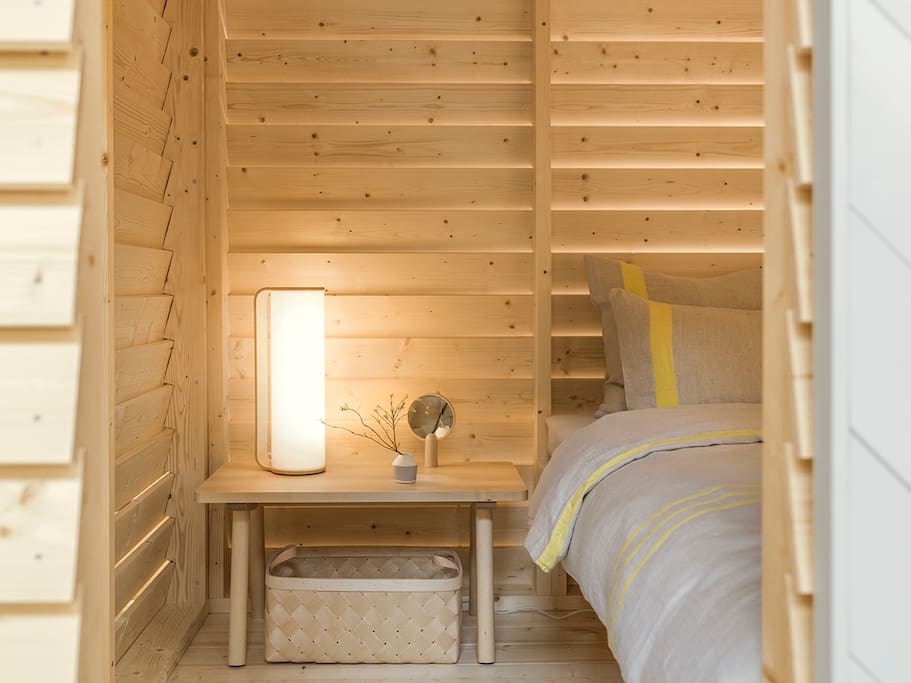 Called Koti (meaning "home"), the exhibit features six one, two or four-bed cottages, accommodating up to 12 guests at a time. Each is elegantly designed with sliding doors, pitched roofs, natural wool linens and effortless homewares. For entertainment, there's a selection of short films, animations and Finnish travel guides and Wi-Fi on hand.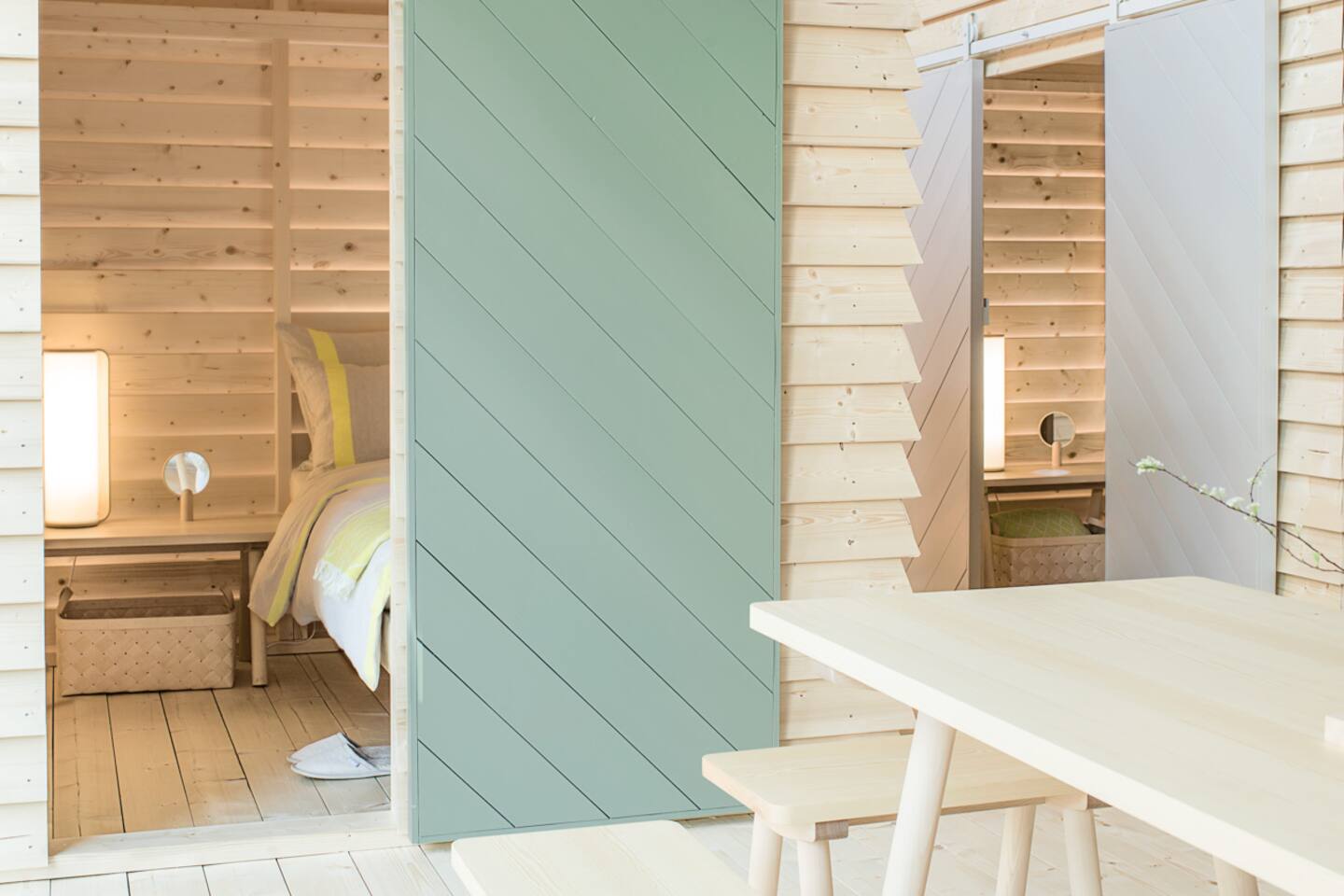 The pop-up experiment aims to "bring the magic of the cabin experience to Paris' Rive Gauche." It's part of a wider international project run by the Finnish Institute to celebrate the centenary of Finland's independence.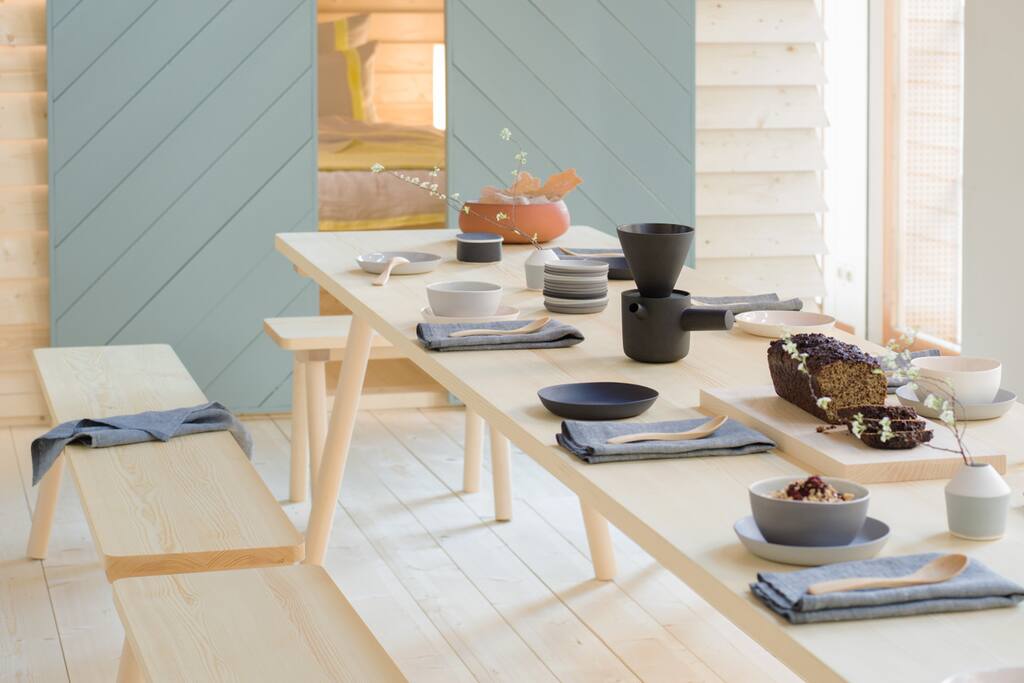 If for some reason you're yet to be convinced, after a peaceful night of shuteye, guests will enjoy a bounty of Finnish-inspired breakfast foods like fresh rye breads, nordic berries, granola, yogurt and dark coffee.
All served at a Finnish-designed communal timber table with Finnish-designed ceramics, of course.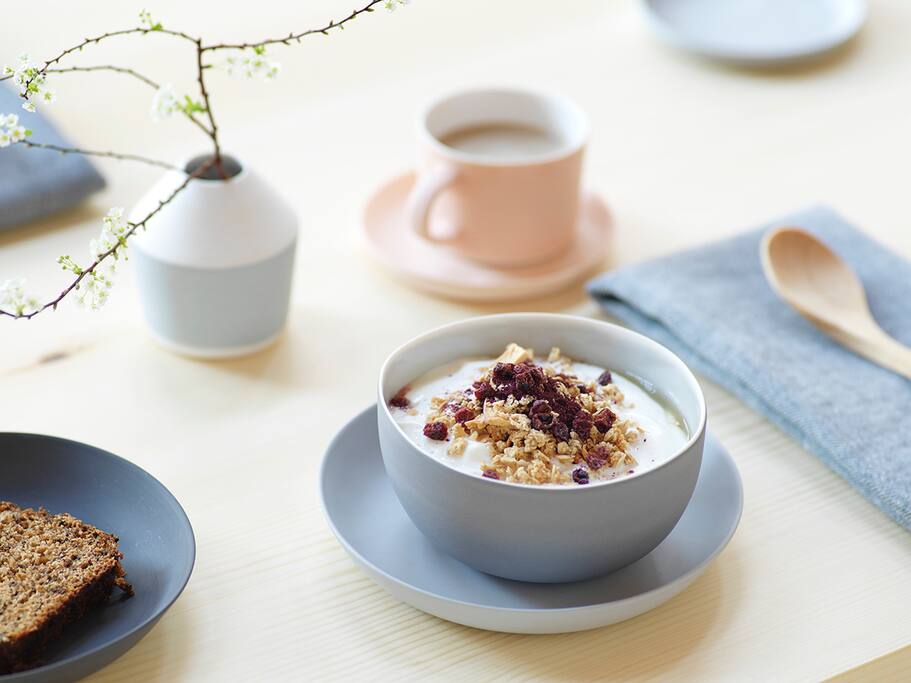 During the day, the entire installation is open to public viewing: art by day, hotel by night.
Prices starting at AUD$130 per person or AUD$289 twin share, available to book via Airbnb. Do get in quick, the shacks are operational for just 100 days, closing for good in May.
(Images: KOTI/Airbnb)